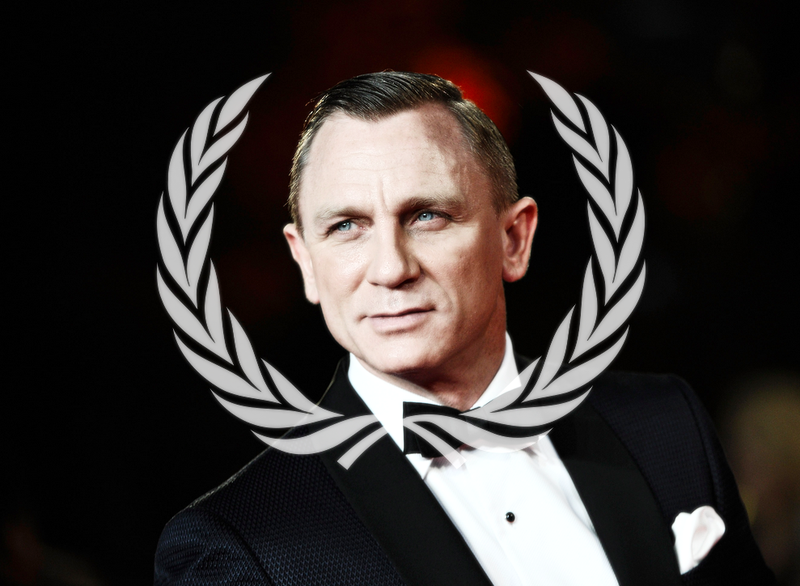 Actor and current James Bond Daniel Craig has been appointed as the first ever U.N. Global Advocate for the Elimination of Mines and Explosive Hazards. James Bond actor helps defuse real-life Bombs. Meta.
United Nations Secretary General Ban Ki-moon designated the role to the actor on the 14th of April to aid the World organization in advancing awareness of the dangers of un-exploded munitions, and to celebrate a decade of successful operations by the U.N. in doing just that. The anniversary celebrates the International Day for Mine Awareness and Assistance in Mine Action.
"Along with moviegoers worldwide, I have been on the edge of my seat watching Mr. Craig, as James Bond, defuse ticking time-bombs with seconds to spare. I am even more excited that Mr. Craig has agreed to use his star power to draw attention to the noble causes of mine destruction and mine awareness.." - U.N. Secretary General Ban Ki-moon
The United Nations Mine Action Service, or UNMAS, has worked since 1997 to clear mines, educate and inform locals and officials on risks, destroy stockpiles of at-risk munitions, assist victims, and advocate for a global elimination of explosive hazards.
The appointment ceremony included a meeting and presentation by Stephen Pritchard, who actively works around the World fielding de-mining operations. He displayed common examples of munitions to Ki-moon, Craig, the press, as well as other United Nations officials while dressed in his full de-mining gear. The appointment was followed by a tour of the U.N.'s interactive "More Than Mines" exhibit.
"He was not so long ago de-mining. And so when you talk about how brave people are, that really sums it up. I suppose it's the scale of the job that's difficult to take in but also how important it is to train people because there will always be, unfortunately, these remnants of war lying around, and the more people know and the more knowledge they have, the better they'll be able to deal with it." - Daniel Craig on Mr. Pritchard's work
Land mines and other hidden or obscured un-detonated ordinance are most often the largest shadow following conflict. What was once intended to target an enemy force is now left unannounced. Triggers and sensors age and become more sensitive, and as the war-torn communities attempt to re-organize and move on with their lives, they unfortunately end up the victims of these since-forgotten remnants of a war most of them were never involved with. They may have once targeted an army, but it is most often the elderly, women, and children years or even decades later that fall victim. The United Nations estimates that 15,000 to 20,000 people are killed annually by left-behind munitions, and thousands more are critically wounded and forever maimed. There are over 78 countries affected by these shadows of conflict, most without a reasonable healthcare system to properly care for victims, or resources necessary to effectively carry out de-mining efforts or even rebuild infrastructure.
Since 1938, anti-personnel mines have been used extensively
Since 1960, as many as 110 Million mines have been used in conflicts World-wide
Individual mine removal is valued at $300 to $1,000 per mine
Modern individual mine production cost is valued at only $3 to $75 per mine
For every 5,000 mines cleared, the U.N. estimates efforts will have killed one worker and injured at least two others
You can read more statistics and what the U.N. is doing about it at their Global Issues page.
Below is the United Nations video on the designation of Daniel Craig as the Global Advocate for the Elimination of Mines and Explosive Hazards:
"The fear.. it stops [the local population] being normal. Stops them having a normal life. Getting on and rebuilding and getting back their lives again."
Daniel Craig is one of the most charitably active individuals from the Hollywood community. He joins fellow James Bond actor Sir Roger Moore as United Nations advocates, who has worked with the UNICEF organization for decades raising millions of dollars towards aiding and educating children around the world.
Along with his appointment as United Nations Global Advocate for the Elimination of Mines and Explosive Hazards, Daniel has filmed promotions for women equality by having James Bond cross-dress with monologue from Judi Dench's Bond-boss M., he has filmed two skits for Comic Relief's Red Nose Day, the first where he plays himself (and is hilarious) and the other which reveals his true.. but top secret.. uncharacteristic voice on the set of the next Bond film SPECTRE, as well as auctioning off very valuable James Bond memorabilia and artifacts for charity numerous times. He also featured in U.S. Vice President Joe Biden's Public Service Announcement against Sexual Assault.
When he was approached by Land Rover initially in 2010 to be a spokesperson for the company, he declined, but insisted they donate a vehicle to the S.A.F.E. Kenya charity, which uses street art and theater to spread awareness about diseases to African communities. When approached again in 2012 to be a spokesperson, he accepted but made them donate another vehicle, which they happily agreed to and then some.
While Daniel Craig's work with the United Nations may not be as dramatic as the nuclear bomb in Fort Knox handcuffed to Sean Connery stopping with 007 seconds remaining in Goldfinger, or Roger Moore pulling out the detonator seconds before a nuke going off at a carnival in the middle of Germany in Octopussy, he will be making real efforts backed by real campaigning with real funding saving the lives of real people globally. Following in the footsteps of Princess Diana, who's efforts alone brought the catastrophic effects of abandoned dangerous munitions to the World stage, I look forward to the continued efforts made by Daniel, the United Nations, and everyone involved in anti-landmine efforts around the World, and I think we can all applaud them for their courage and selflessness.
If you would like to donate to the International Campaign to Ban Land Mines, you can check out their website and fill out this donation form.
Information in this article was sourced from the United Nations News Centre, as well as The Guardian. All other information is sourced where mentioned in the article.