A new televised spot for the upcoming Bond film, SPECTRE, came unannounced and seemingly out of nowhere during the NBA Finals last night because the people needed something to be excited about, I guess.

The teaser for the film came out back in March, and went the less-shooty-more-moody angle to whet our appetites. This new teaser quite frankly kicks ass. The first half of the spot is mostly a refresher from the March teaser, but the second half shows off all the stuff I've been cobbling together for the past few months. There's a meeting in Rome with every classic expensive car ever S.P.E.C.T.R.E. organization agent present (I'm assuming), which Bond quite literally crashes by jumping onto the table from a balcony.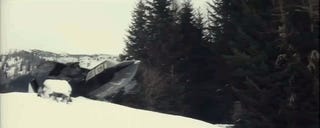 There's Bond punching a guy in the Austrian Alps before commandeering a plane - and subsequently crashing it while he gives chase to a bunch of baddies in some heavily-modified Land Rover Defenders and a Discovery Sport.
There's also a tease of the big Mexico opener featuring the Day of the Dead festival in Mexico City, where Bond waits until he is in a out-of-control helicopter with the bad guy before fighting him.
There's Bond serving a drink to a lovely Monica Bellucci before pinning her and saying the classic "Bond, James Bond" line - lingering.. on.. every.. word. There's also a glimpse of the spy and Bond-girl Lea Seydoux's Madeleine Swann character puckering lips at close range.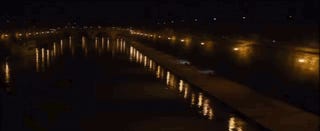 Perhaps the biggest detail revealed in the spot is the Aston Martin DB10 with twin-exhaust flame-throwers scorching a Jaguar CX-75, after decapitating an Alfa Romeo in the streets of Rome. I extensively covered the filming of the chase back in April if you're interested in some of the behind-the-scenes stuff: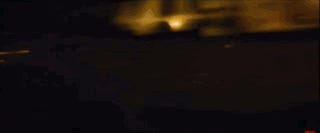 All in all it is a great little tease from the filmmakers that provides us with plenty to be excited about, while keeping their best cards - the villains of Franz Oberhauser played by Christoph Waltz, and Jasper Christensen returning as Mr. White - very close to their Mao suited chest.
---
SPECTRE wraps production with filming in Morocco later this month, and will boast other locations like Rome, Mexico, Austria, and London when the film hits theaters globally on November 6th later this year.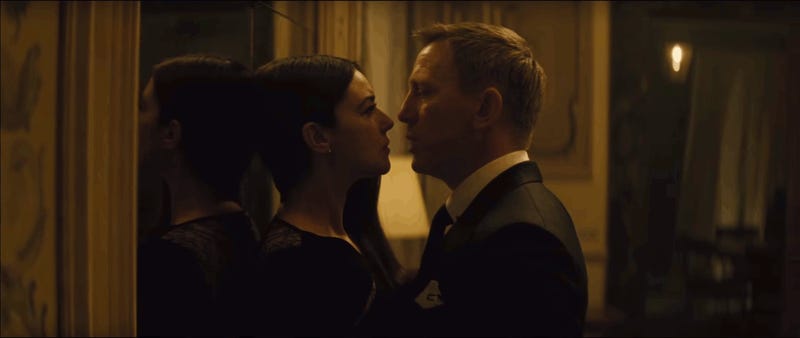 Check out BeyondJamesBond.kinja.com for everything James Bond related, and follow us on Instagram for daily posts on both past and present Bond, both literature and film. I sell shirts.
Clip courtesy of Eon Productions / MGM Studios / Sony Entertainment. Thanks for reading! [@westbrooktweets]