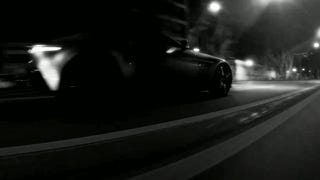 Aston Martin bespoke DB10. All new Jaguar CX-75. Good guys. Bad guys. Rome. See how it is all being done in this new videoblog from the set of SPECTRE.
Back in March I covered the work being done by the SPECTRE production in Rome. You can read more about all of that here and here. There were plenty of videos on social media, etc. so most of this is nothing we haven't seen before. It's still a great look at the mysterious villain, Hinx, played by Dave Bautista and gives us a glimpse at the work done on the DB10.
The movie will be released "globally" November 6th this year. For more information on the film or Bond films in general, check out BeyondJamesBond.kinja.com, or follow me on Instagram.
I'm going to be covering the 2015 Concours d'Elegance in Pinehurst, NC (home of this year's U.S. Open golf tournament) all day Saturday so follow me on Twitter as I post pictures and details of the cars on display. @WestbrookTweets